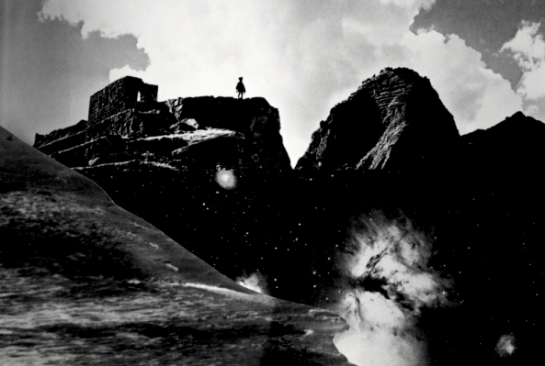 Yes friends we find primo artists from the far corners of the earth that have a sound and feeling that seems at home in the Alchemist galaxy and we share them with you. The newest star in our constellation is the stunningly beautiful work known as 'Silent Portraits'. The artist responsible for said work is a Berliner that prefers to be known only as Maxi who lists "empty dancehalls" and "giant stars that have run out of fuel" as descriptions of her sound. As apt as those descriptions are we would add that it is the powerful yet subdued vocals and the beautifully emotive and unique voice behind them that really make these songs stand out and form the heart (however broken it may be) of the sound. These are minimal compositions based mainly on echoey guitars and reverb laden voices and it's this minimalism and restraint that allows one the space to feel the moods that the pieces evoke.
For the past handful of months 'Silent Portraits' has been softly releasing new tracks through her bandcamp and we are elated to say that we'll be putting out her debut EP on limited edition cassette/digital sometime in the near future. Dates and details are still assembling themselves but Maxi has many things to feast your ears and eyes on for the time being. In addition to her work as Silent Portraits Maxi is also quite a talented Director of videos and a visual artist. Some examples can be found here for Porcelain Raft and also for Quiet Lights. One of her most excellent videos (and songs) thus far is the melancholy yet cathartic one known as 'Mama'. Here's a new live version of the track and the video to tide you over. Stay tuned for more.
Audio clip: Adobe Flash Player (version 9 or above) is required to play this audio clip. Download the latest version here. You also need to have JavaScript enabled in your browser.
Silent Portraits 'Mama' from Silent Portraits on Vimeo.